CATEGORIES
RECOMMENDED SITES
BlackBerry Telefonda Metin Yazım Dili Değiştirme Kısayolu
BlackBerry Telefonda Dil Degistirme Kisayolu
Bu makalemde BlackBerry telefonlarda metin yazim dilini degistirmek için kullanilan kisayol tusunu anlatacagim.

Tus takimli olan BlackBerry telefonlar için metin yazim dilini örnegin ; sms atarken , tarayicida gezinirken yazdigimiz metin alfabesini degistirmek için tus takiminda Alt + Enter'i tuslayarak gelen ekrandan istediginiz dil seçenegini seçerek aninda aktiflestirmis olursunuz.

Alt ve Enter tusu asagidaki resimde gösterilmektedir.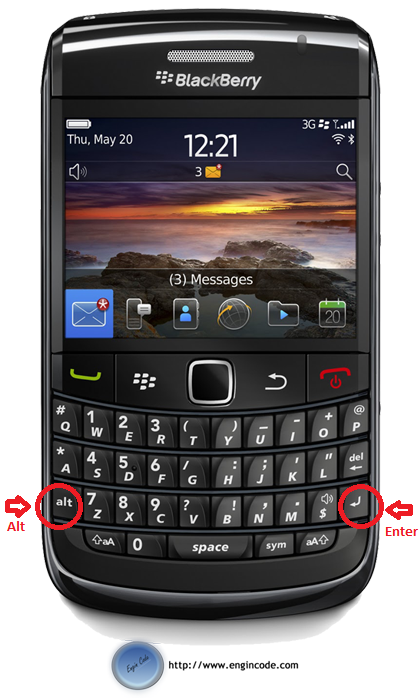 Author: Engin ATALAY
Date: 17.02.2013 12:52:25
View Count: 4614
COMMENTS
No comments yet. Be the first to comment who you are.
WRITE COMMENT