CATEGORIES
RECOMMENDED SITES
BlackBerry Telefonda Metin Yazım Dili Değiştirme Kısayolu
BlackBerry Telefonda Dil Değiştirme Kısayolu
Bu makalemde BlackBerry telefonlarda metin yazım dilini değiştirmek için kullanılan kısayol tuşunu anlatacağım.

Tuş takımlı olan BlackBerry telefonlar için metin yazım dilini örneğin ; sms atarken , tarayıcıda gezinirken yazdığımız metin alfabesini değiştirmek için tuş takımında Alt + Enter'ı tuşlayarak gelen ekrandan istediğiniz dil seçeneğini seçerek anında aktifleştirmiş olursunuz.

Alt ve Enter tuşu aşağıdaki resimde gösterilmektedir.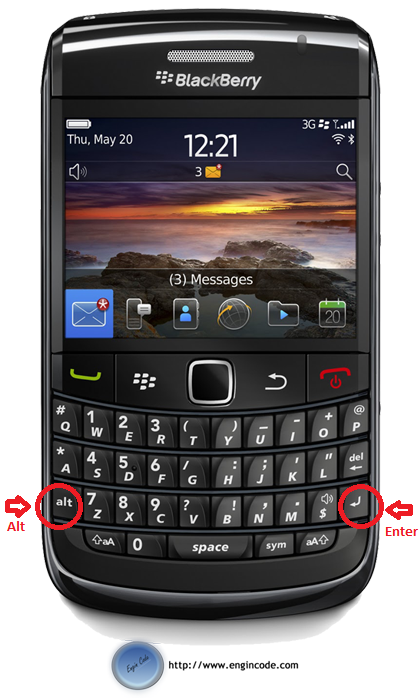 Author: Engin ATALAY
Date: 17.02.2013 12:52:25
View Count: 3656
COMMENTS
No comments yet. Be the first to comment who you are.
WRITE COMMENT